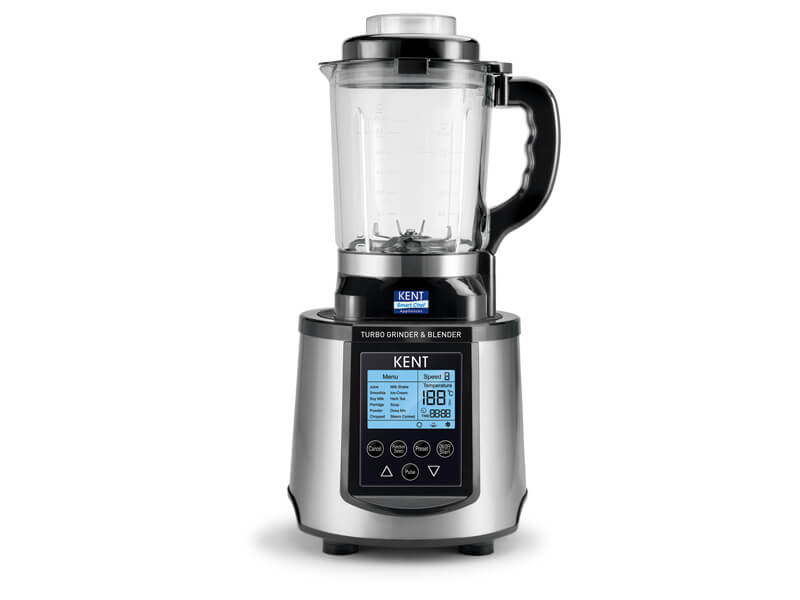 Home cooks and obsessed foodies always love to have their kitchen full of the latest kitchen appliances. These tools and appliances are their real buddies in the kitchen to share their workload. They make their task easier by completing things quickly and efficiently for them.
It's easy to fall for the state-of-the-art kitchen gadgets that really grab the attention of the home cooks. But, what do professional chefs look for in their kitchen? Let's see the 5 appliances that grab their attention.
Blender
Kitchen blender is their foremost requirement. Not all blenders are created equal and thus they look for one that can perform various tasks with minimal effort. If the blender comes with some preset menus, it is the best choice as then most of the smoothies, soups, shakes, dips etc. can be made with just a press of a button. A good professional blender is designed to last efficiently through some serious abuse at the hands of these professional chefs.
Noodles Maker
Chefs love this versatile appliance that helps them make fresh noodles and pastas in almost no time. The appliance is designed to do everything right from mixing and kneading to extruding on its own without any manual intervention. The chefs only need to place the right ingredients and by the time they get the sauces ready the machine keeps the noodles and pasta ready for them.
Deep FryercumCurry Cooker
Chefs often fry few ingredients of their recipes. Unlike home cooks, they need to have the perfect temperature to get the exact texture that they are looking for. Deep a fryer is thus a must-have appliance for them as it is smart enough to maintain a particular temperature. They are experts when it comes to frying food, but still frying in a conventional manner might result in accidents as chefs usually need to multitask, which can divert their attention for a second. This appliance is thus a perfect bet for the chefs.
Curry cooker is highly appreciated by the chef fraternity. It helps in making slow-cooked dishes efficiently and easily. This amazing product actually helps in bringing out the flavors of the food through its slow cooking mode. The automatic temperature regulation helps in cooking the food evenly without worrying about an undercooked or overcooked dish. You can also use it for deep and shallow frying besides slow cooking.
Water Purifier
No cooking can be done without water and chefs cannot in any way use contaminated tap water for their cooking needs. Thus, having a proper water purifier is must in their kitchen.
Chefs often value their simplest tools and their skills the most, but when it comes to doing things in a big way they have to rely on some of the above-discussed kitchen appliances. There is no doubt that these appliances have made their tasks easier.